Your skipper
Eric Lauvergeon's heart has always been in sailing. A catamaran sport instructor at 18, he first sailed the Mediterranean and the English Channel as an instructor and transporter where he gained some solid sea experience. He's also a regular competitor, taking part in many regattas and winning the Atlantic trophy. After accomplishing his goal, Eric decided to settle down in the Caribbean to share his love of sailing and his knowledge of the West Indies. Today his objective is simple: Offer all his passengers a unique and unforgettable experience.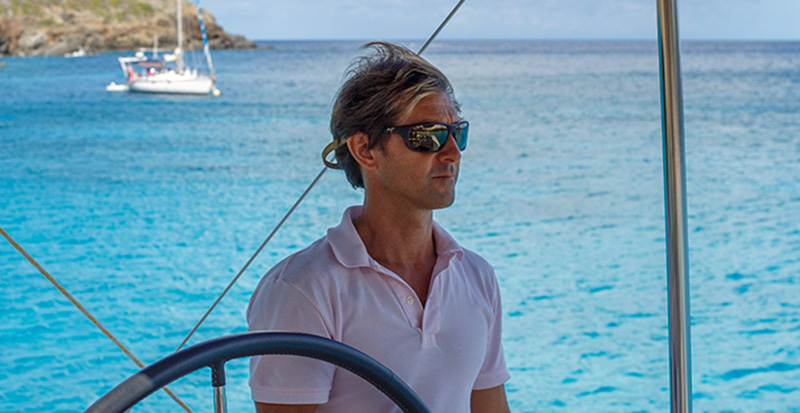 Onboard activities
Snorkeling equipment
Enjoy fantastic snorkeling
Paddle boards
A great way to get out onto the turquoise water
Bean bags and sun loungers
Spend a day relaxing
Play your own music
Enjoy your best playlists
Optional – price on demand
Lunch Catering or Snack
Lunch 60€/pax
Snack 30€/pax
Extra bar
(champagne, spirits, fine wines, etc)
Jet Ski and Sea bob
Request 72 hours before
Inflatable toys
Request 72 hours before
For more information or price requests, please do not hesitate to contact us. It will be our pleasure to respond to you as soon as possible.