An archipelago of approximately 40 wild islands and islets with incredible turquoise waters guaranteed to delight snorkeling lovers.
The week
Day 1
Boarding in the afternoon
The magic begins with a sunset departure. The voyage takes place at night.
Day 2
Wake up and have breakfast on the outskirts
Wake up and have breakfast on the outskirts of Virgin Gorda. Enjoy your first swim as we anchor at The Baths, an idyllic spot also known as the 'Emerald Pool'. At lunchtime, we head to Great Dog Island to continue discovering the crystal clear waters with some snorkeling. Overnight stay at Virgin Gorda.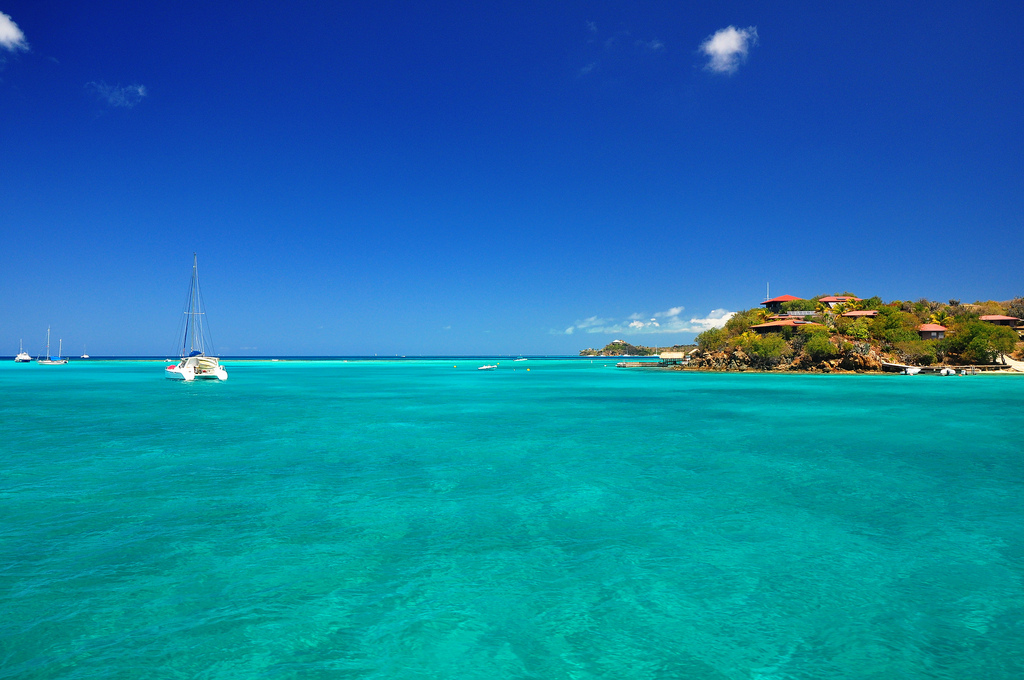 Day 3
Head towards North Sound
a huge reef with miles of marvelous underwater corals. Lunch at Prickly Pear, which was once an old pirate lair and is now a nature reserve. In the afternoon, we continue sailing to visit the beautiful white sand beach of White Bay.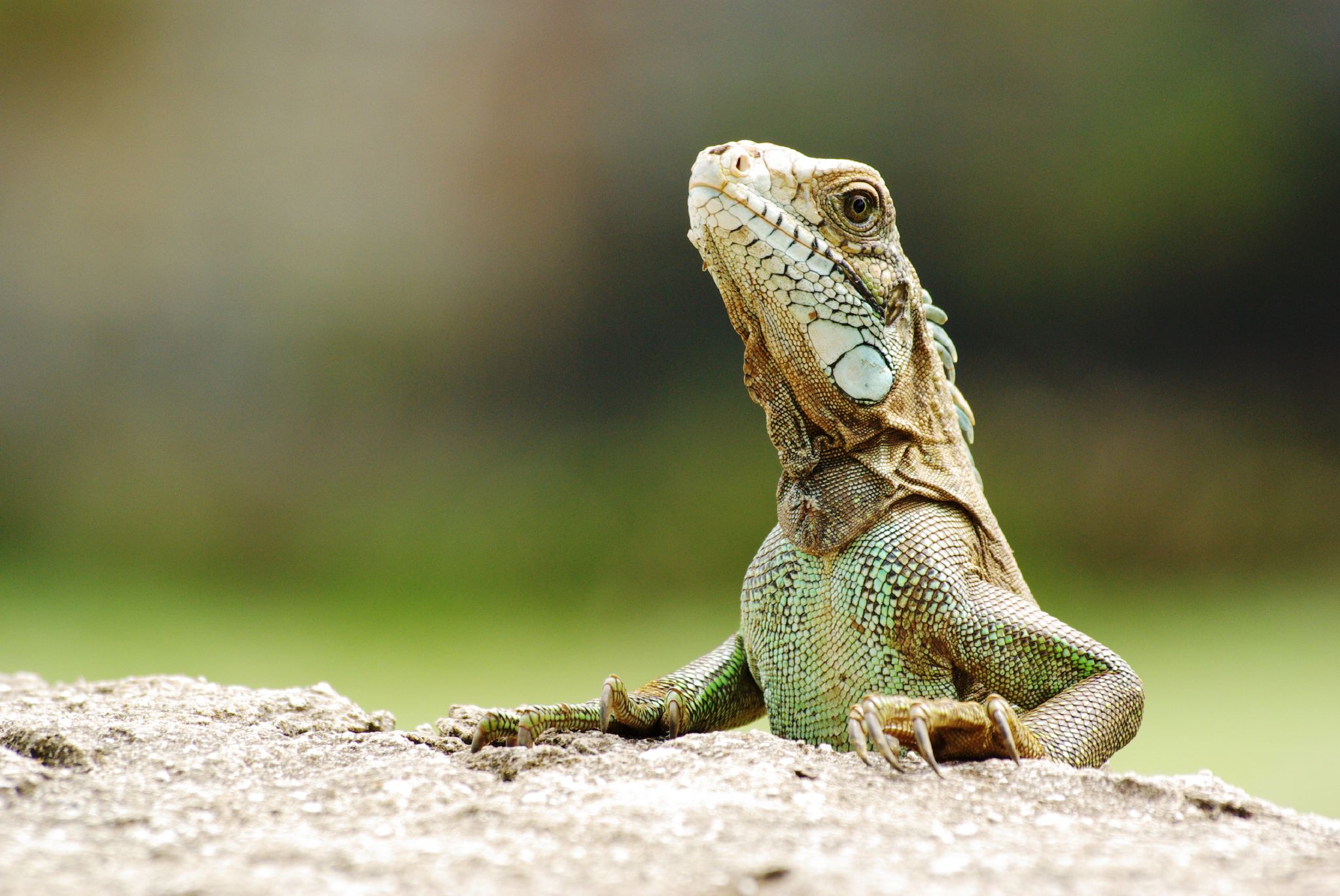 Day 4
We head on to Brewers Bay
A remarkable snorkeling spot. Lunch on board before sailing to Great Harbor on the island of Jost Van Dyke. Dinner at the lively Foxy's Tamarind Bar where you can enjoy grilled lobster in an authentic local atmosphere.
Day 5
Indians Rock
Incredible scenery greets you as we take a short sail to Indians Rock where you can enjoy some fantastic snorkeling. It's the perfect place to relax before a night out on Norman Island and its floating bar famous amongst beer connoisseurs.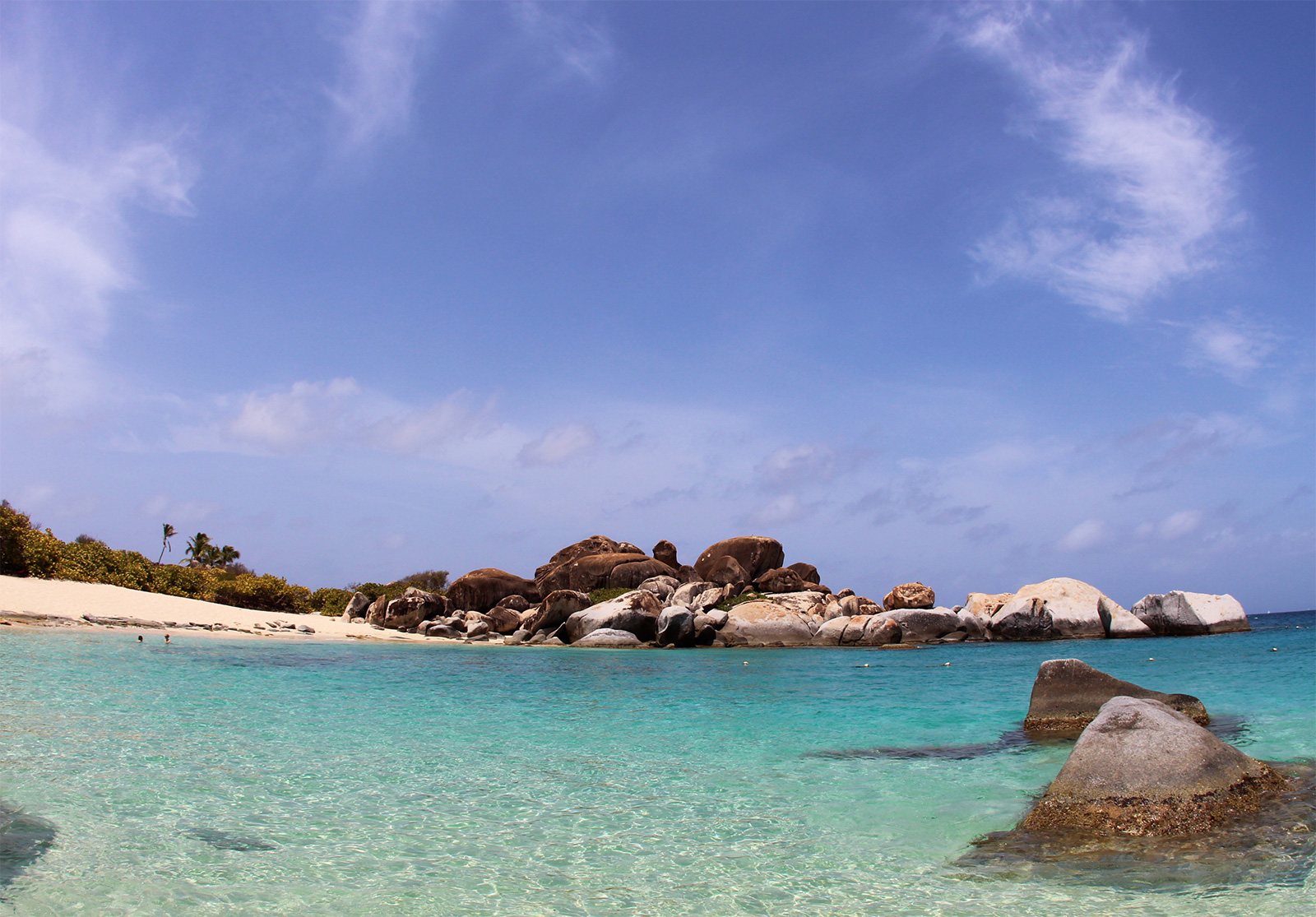 Day 6
Peter Island
En route to Peter Island where we dock at Deadman's Bay to discover a fine sand beach lined with coconut trees. It's one of the top 10 most romantic beaches in the world! Last night out at Manchineel Bay on Cooper Island. Dinner on board the boat.
Day 7
Beaf Island
Return to Beef Island, Tortola to take your return flight.
Optional - Day 8
Detour by Anegada
If you would like to spend an extra day: detour by Anegada, one of the largest coral reefs in the West Indies, for a 3-hour sailing course through a breathtaking wild landscape.