Antigua is an island known for its exceptional water and its 365 beaches, or 'one for every day of the year' according to its famous advertising slogan. This island sets the scene for an unforgettable holiday in paradise.
The week
Day 1
Boarding in Antigua (a direct flight from London)
Welcome at the Jolly Harbour marina followed by a short sail to reach Picarts Bay, a fantastic beach to enjoy your first swim. Dock in the south of Carlisle Bay for the night.
Day 2
We head to the inside of Cades Reef
We head to the inside of Cades Reef for an unforgettable snorkeling session. The seabed here is extraordinary and the color of the water is simply indescribable! In the afternoon, we continue towards English Harbor, where you can get up close to one of the most beautiful dockyards in the Caribbean and see the starting point for the famous 'Antigua Race Week', held in April every year. Spend a magical evening in the restaurant overlooking Antigua's famous majestic colonial port.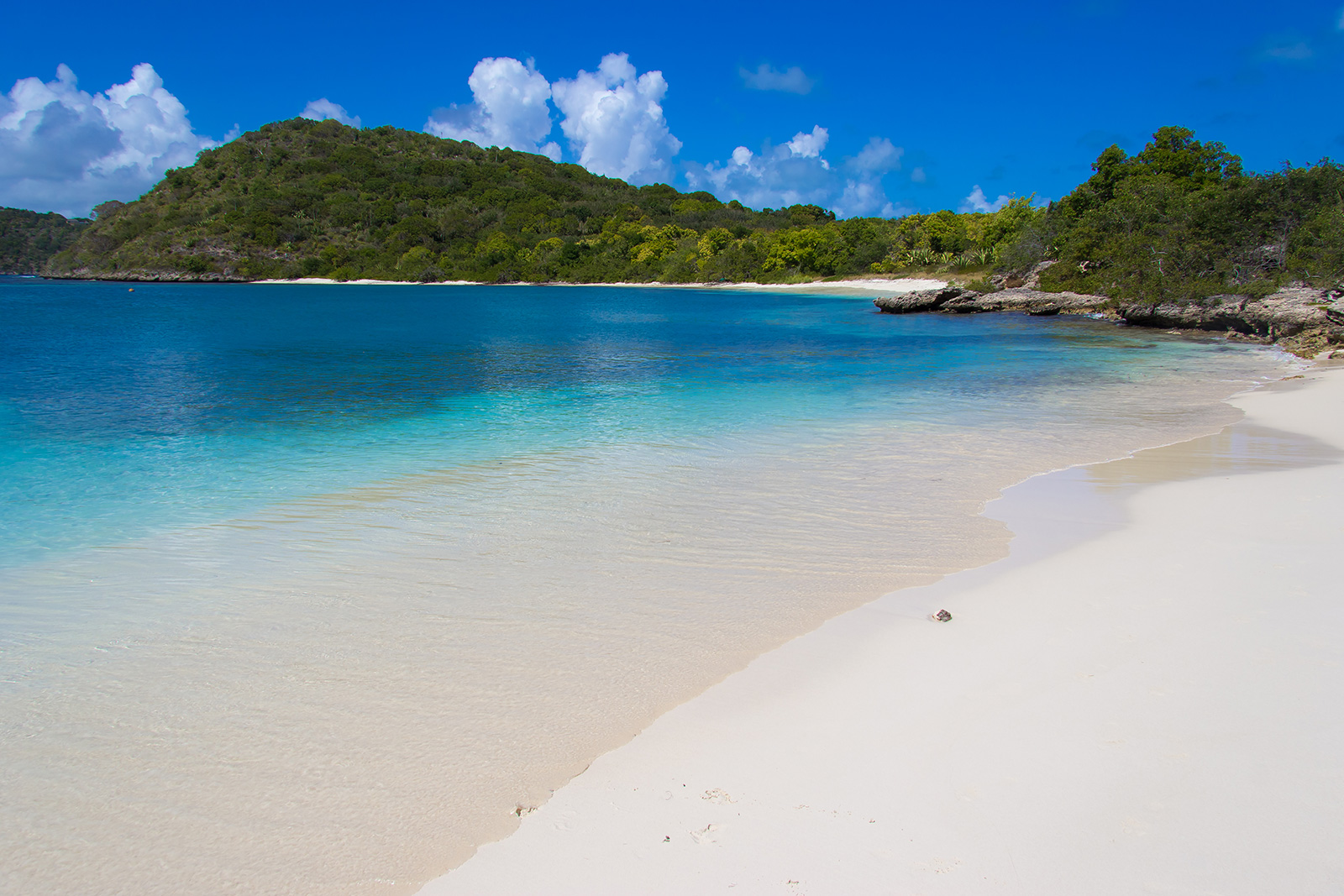 Day 3
Depart for Nonsuch Bay
Depart for Nonsuch Bay, one of the most protected anchoring spots on the island and the ideal place to admire the stunning underwater flora and fauna. Lunch at one of the two coves on Green Island. Divers will also be able to discover the exclusive and calm coral reefs.
Day 4
Dock at Long Island
Set sail for North Sound and dock at Long Island. Free from any hustle and bustle, it's an absolutely idyllic site that's perfect for a day in paradise.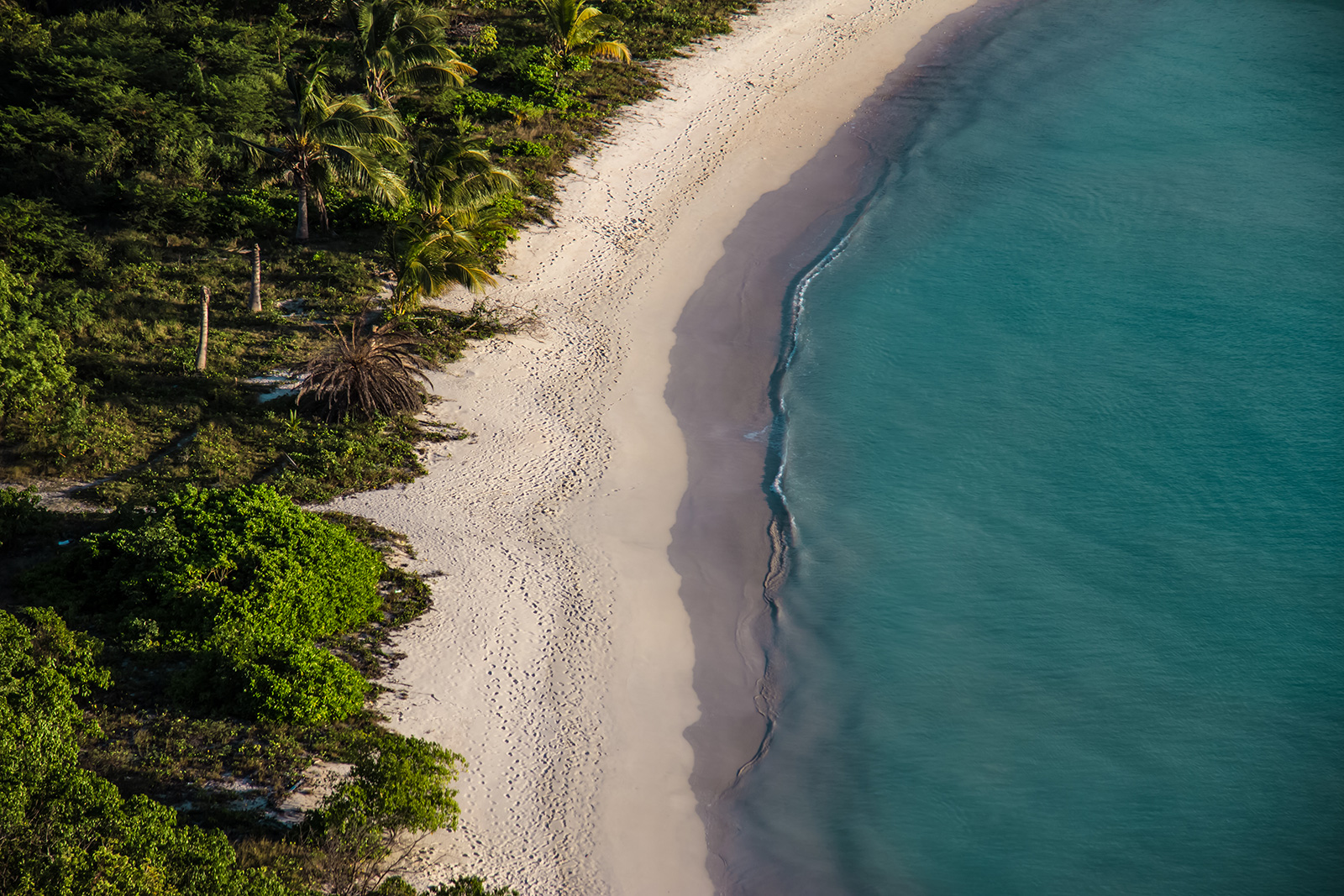 Day 5
Arrive at Coco Point
We spend three hours sailing to reach Barbuda, a flat island situated in the middle of a huge coral plateau. Arrive at Coco Point and Gravenor Bay where you'll be greeted with a 15km white sand beach, one of the best spots for kite surfing.
Day 6
Visit the mangroves
Visit the mangroves with a local fisherman where you can meet thousands of Frigatebirds, which is particularly impressive during breeding season (January). For dinner, enjoy freshly caught lobsters.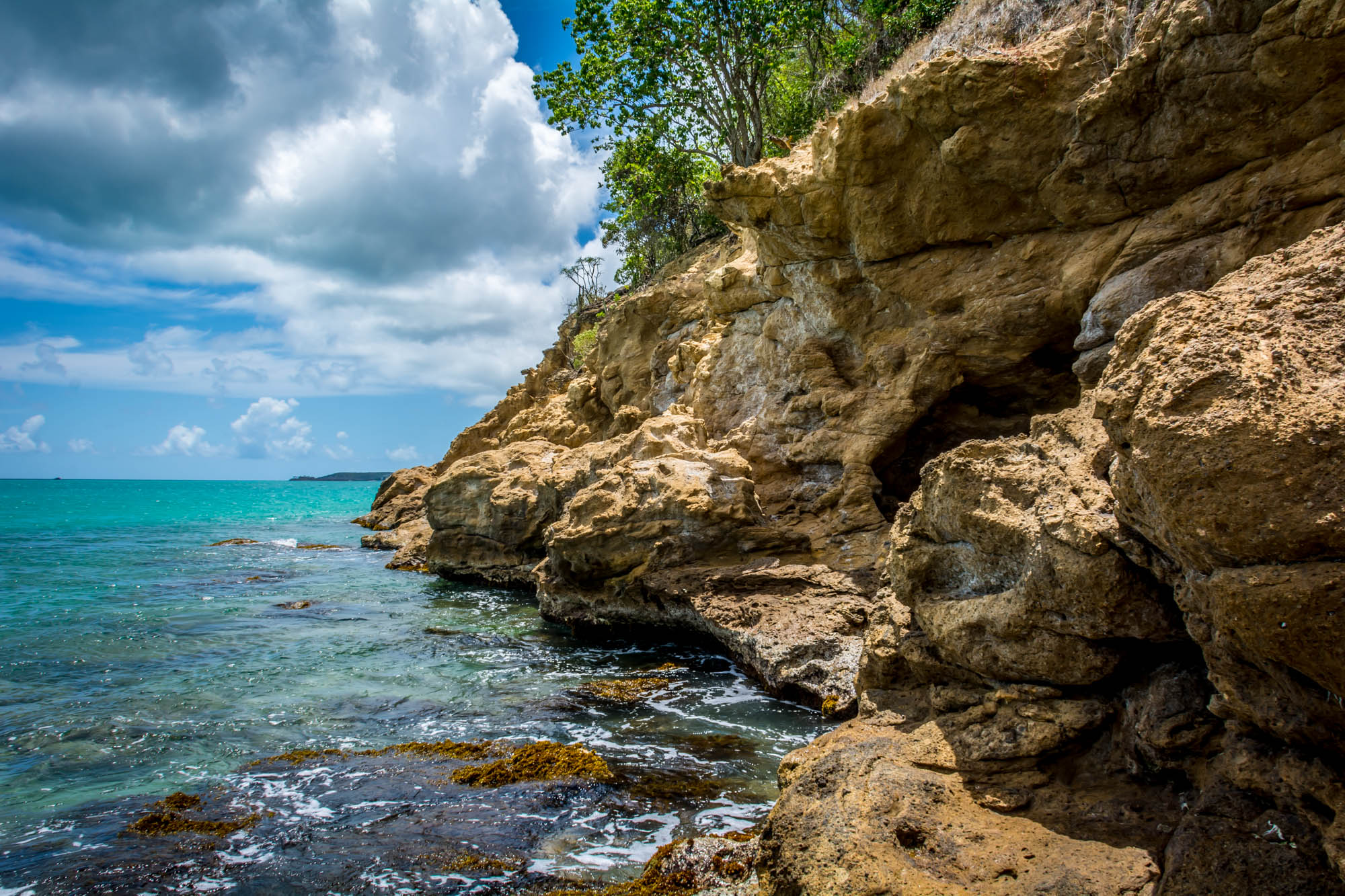 Day 7
The return
Return to Antigua or St Barth